An ora sponsorship changes a child's world!
An ora sponsorship is the most personal and sustainable form of support for a child.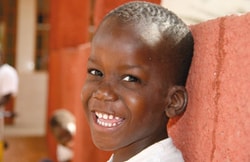 Today's children are tomorrow's adults. One day, they will be the ones who create and shape society. Children are the future of every country.
For this reason, it is important to invest well and sustainably in their development.

This is exactly what we do with our ora sponsorships. Every 3rd person in the world is a child. The majority of them live in the Global South - where living conditions are insecure and difficult. The children are insufficiently provided for, the parents do not know what to feed their children because of poverty, and regular school attendance is the exception.

Food, clothing, education, medical care - none of these things can be taken for granted in most countries around the world. But they need all of this to grow up healthy and safe, so that one day they no longer have to live in poverty.
MOVIE: This is how ora sponsorship work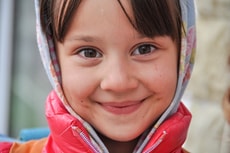 Provide a child with hope for a better life
As ora Kinderhilfe, we take special care of the most vulnerable in society. We invest in the future of children by paying attention to their most important needs.
An ora sponsorship always starts with the basic points:
Every sponsor child receives a healthy and balanced nutrition.
Every sponsor child is sufficiently clothed.
Every sponsor child receives medical care.
Every sponsor child attends school regularly.
With an ora sponsorship you support one child. In addition, you secure the subsistence of an entire family. With your sponsorship contribution, 40 USD a month, ora Kinderhilfe finances three things. Read more about it here.
With an ora sponsorship you do not enter into any legal obligation. You can terminate your sponsorship at any time and without giving reasons. You only help as long as you can and want to.

Help simply, directly and sustainably. Become an ora sponsor.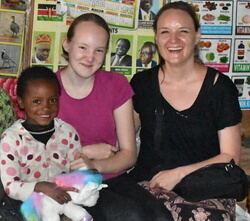 Johanna and her daughter Angelina from Haiger are enthusiastic ora sponsors
"What we like about ora Kinderhilfe is how they focus not only on the child, but on the whole family and the village, and that they work with partner organizations on site. This saves a lot of administrative costs and much more money goes directly to the sponsored child and the project locally.

We have already been able to travel to Kenya twice to visit our sponsored child. The sponsorship is an incredible enrichment for both sides. During the first visit, the mother of the family told me that at first she couldn't believe that there was really someone on another continent who would take an interest in her life and want to support her financially. That was very moving."